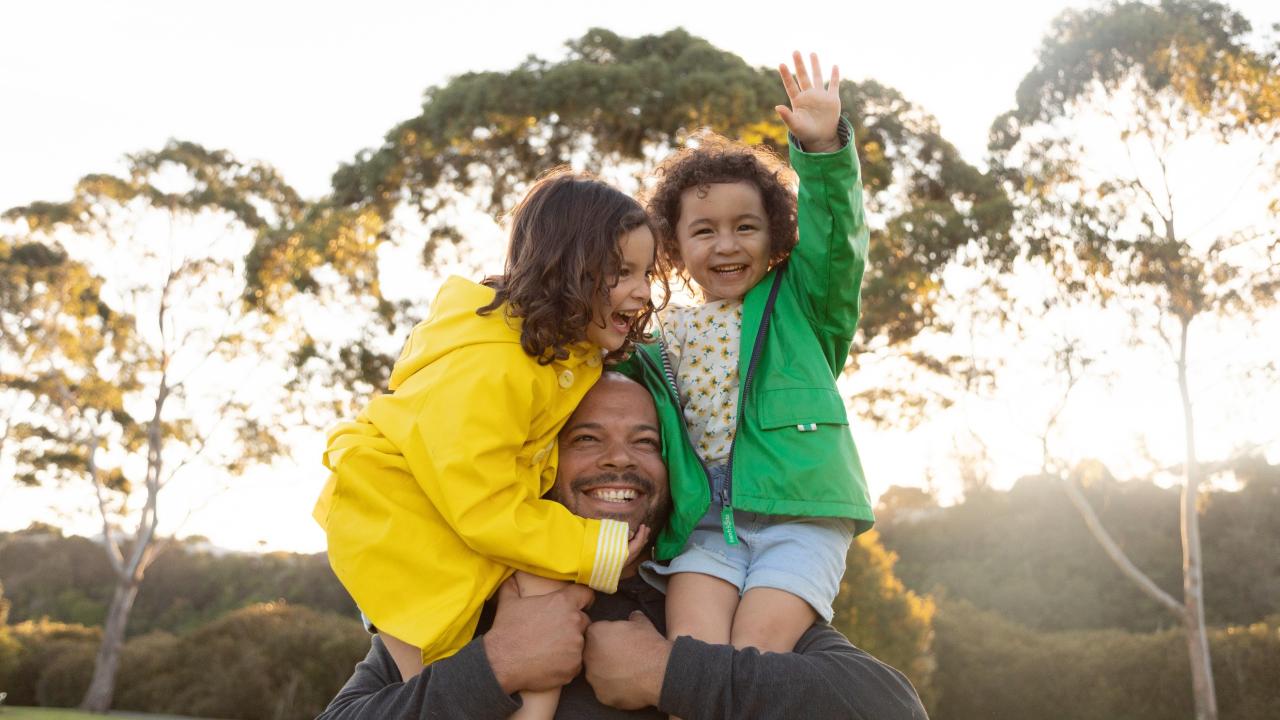 Location
Hyatt Regency Orange County, 11999 Harbor Blvd, Garden Grove, CA 92840
Centering Families for an Integrated System of Care
By learning from and with each other, we can create a culturally relevant and trauma-informed system of care that strengthens the voice and choice of the child, youth and family. Let's work together to build consensus around their strengths and needs in service planning and delivery. And, ultimately, let's strive to improve and enhance the well-being for children, youth, families, communities and tribes.
Who Should Attend
The Institute is designed for practitioners in the fields of child welfare, behavioral health, early childhood, education, probation, providers (community partners), resource families and tribal communities. Practitioners include line staff, supervisors, parent or youth partner, leadership and everyone else serving children and families.
Building a network for better practice
The Partnerships for Well-Being Institute is an opportunity to:
Learn new skills
Build a network of support by learning with and learning from one another
Strengthen working relationships with families, informal supports and professional partners
Examine and adopt practices, programs and policies that produce positive outcomes
Enhance the role and use of parent partners
2022 Institute Awards Nominations
If you would like to nominate an individual or organization for one of our awards, please fill out the nomination form after reviewing the award criteria. All nominations are due by April 1, 2022. Recipients within each award category will be recognized and receive the award during a plenary session at the Institute.
Nominate a Family or Youth to Share Their Journey
The Family Panel and Youth Panel are often mentioned by attendees as a highlight of the Institute, and this year we will have both! Not only is it inspiring to hear their journey, it's also an important reminder of what we do, the impact our work has on families, and how we can improve. On the nomination form, you'll be asked to share your nominated family's and/or youth's strengths, successes and how they were served by teaming efforts, integration across systems or other best practices. All nominations are due by April 1, 2022.
Keynote Speakers
Dave Ellis
Our opening keynote, Dave Ellis, will be presenting "Understanding NEAR: Building Self-Healing Communities."

Dave Ellis is the founding executive director of the New Jersey Office of Resilience, where he shares his expertise with the State of New Jersey and coordinates statewide efforts to prevent, protect against and heal from the effects of Adverse Childhood Experiences (ACEs). He is a national leader in providing trainings and facilitating conversations on the lasting impacts of ACEs and generational trauma. Ellis is a lead trainer and facilitator on ACEs with the New Jersey Education Association and facilitates community dialogues and public-private partnerships to promote wellbeing across Minneapolis.

Sade Burrell
After being stigmatized because of her involvement with the juvenile justice system and as a dependent of the foster care system, Sade Burrell decided at the young age of 15 that she would no longer be subjected to opinions and statistics that were placed on her. Since then, she has overcome all odds against her and is now recognized throughout California for her efforts to eliminate child abuse through her advocacy work. Her advocacy work led to the passing of Senate Bill 1252, a bill that provides former foster youth with stable housing until age 25 while enrolled in post-secondary education. As a member of the Child and Family Strengthening Advisory Board, Burrell, M.S.W., focuses on how she can use her expertise to change child welfare services. Now, as a doctoral student, she hopes to provide a unique perspective of the foster care system and how it impacts post-secondary education for youth who experienced foster care.
---
Register Now—Discount for Early Enrollment!
Take advantage of the early enrollment fee of $250 (now through March 20, 2022)

Regular enrollment fee (after March 20): $375
How to Enroll
There are three different options for enrollment. Please select ONE of the following:
To enroll as an individual and pay with a credit card: Click here
To enroll as an individual and pay with a check, purchase order or contract training units: Click here
To enroll as a group: Click here
---
This Institute is co-hosted by the California Department of Social Services (CDSS) and the Department of Healthcare Services, and is planned by a Partnerships for Well-Being Institute Committee which is comprised of members from CDSS, DHCS, and SOC agencies, CalSWEC, Casey Family Programs, California service providers and county representatives. The Resource Center for Family-Focused Practice at UC Davis Human Services has primary responsibility for Committee coordination and Institute oversight and logistics.
For More Information
Be sure to get on the email list to receive updates about the Institute as it approaches.
If you have an immediate question, feel free to reach out to us at resourcecenter@ucdavis.edu.
ADA compliance
UC Davis Continuing and Professional Education is committed to assisting students with disabilities, including mobility, visual, hearing, communication and learning disabilities, to participate fully in our programs. Our website includes information on how students with disabilities can request reasonable accommodations to address their special needs: https://cpe.ucdavis.edu/student-services/disabilities. If you require special accommodations for promotional material, please call (530) 752-9726 or email resourcecenter@ucdavis.edu and we will be happy to assist you. UC Davis Continuing and Professional Education complies with all local, state and federal regulations including the Americans with Disabilities Act of 1990.