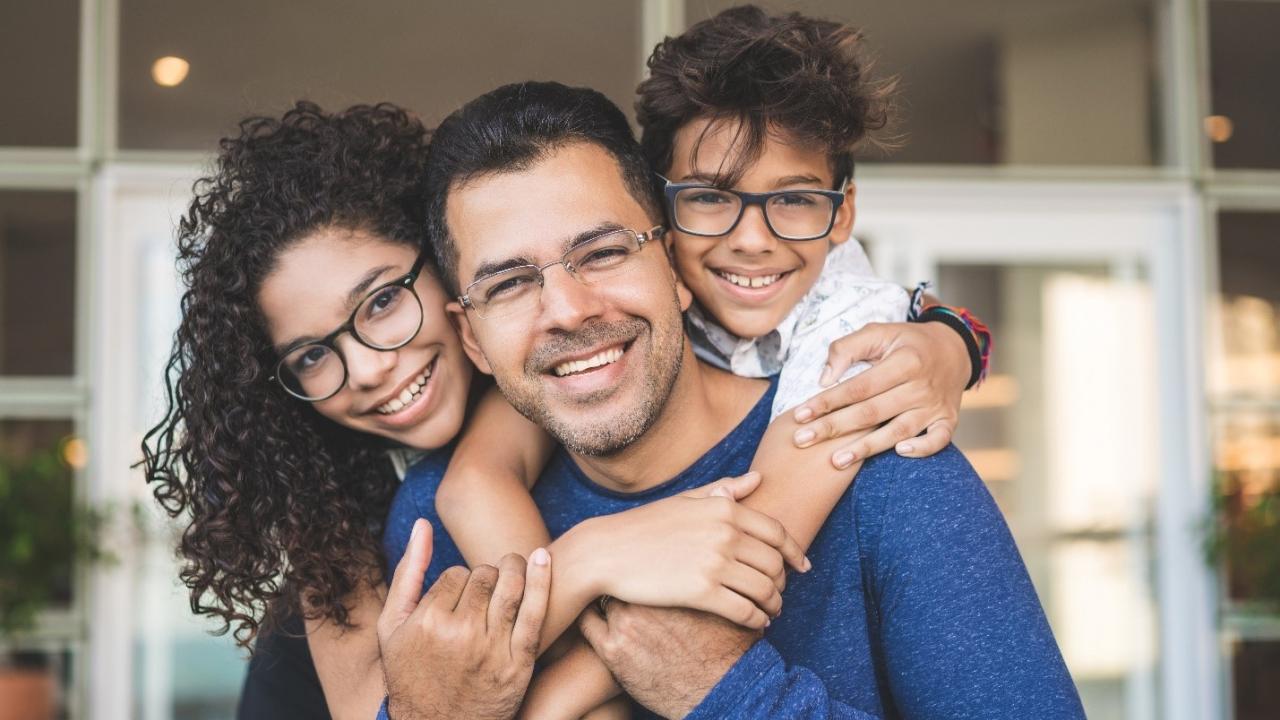 Join us at the Virtual Institute!
By learning from and with each other, we can create a culturally relevant and trauma-informed system of care that strengthens the voice and choice of the child, youth and family. Let's work together to build consensus around their strengths and needs in service planning and delivery. And, ultimately, let's strive to improve and enhance the well-being for children, youth, families, communities and tribes.
The Institute is designed for professionals in the fields of  Child Welfare, Behavioral Health, Early Childhood, Education, Probation, Providers (Community Partners), Resource Families and Tribal Communities.
Building a network for better practice
The Partnerships for Well-Being Institute is an opportunity to:
learn new skills
build a network of support by learning with and learning from one another
strengthen working relationships with families, informal supports and professional partners
examine and adopt practices, programs and policies that produce positive outcomes
enhance the role and use of parent partners
Keynote Speaker: Ijeoma Oluo
Ijeoma Oluo is a Seattle-based writer, speaker and Internet Yeller. She is the author of the New York Times Bestseller So You Want to Talk about Race, published in January by Seal Press. Named one of The Root's 100 Most Influential African Americans in 2017, one of the Most Influential People in Seattle by Seattle Magazine, one of the 50 Most Influential Women in Seattle by Seattle Met and winner of the of the 2018 Feminist Humanist Award by the American Humanist Society, Oluo's work focuses primarily on issues of race and identity, feminism, social and mental health, social justice, the arts and personal essays. Her writing has been featured in The Washington Post, NBC News, Elle Magazine, TIME, The Stranger and the Guardian, among other outlets. 
2021 Institute Awards Nominations
If you would like to nominate an individual or organization for one of our awards, please fill out the nomination form after reviewing the award criteria. All nominations are due by April 23, 2021. Recipients within each award category will be recognized and receive the award during a plenary session at the Institute.
Agenda at a Glance
Thursday, June 3, 2021
| | |
| --- | --- |
| | Welcome and Opening Remarks |
| 8:30am-10:00am | Morning Workshops Session |
| 10:00am-10:15am | Break |
| 10:15am – 12:15pm | Family Panel |
| 12:15pm-1:15pm | Lunch Break |
| 1:15pm-2:45pm | Afternoon Workshops Session |
| 2:45pm-3:00pm | Break |
| 3:00pm-4:30pm | Closing Keynote and Final Remarks |
Institute Workshops
Read about all of the 2021 Institute workshops
To Enroll
To enroll in this FREE event, register here.
This Institute is co-hosted by the California Department of Social Services (CDSS) and the Department of Healthcare Services, and is planned by a Partnerships for Well-Being Institute Committee which is comprised of members from CDSS, DHCS, CDE and SOC agencies, CalSWEC, Casey Family Programs, California service providers and county representatives from each region. The Resource Center for Family-Focused Practice at UC Davis Human Services has primary responsibility for Committee coordination and Institute oversight and logistics.
ADA compliance
UC Davis Continuing and Professional Education is committed to assisting students with disabilities, including mobility, visual, hearing, communication and learning disabilities, to participate fully in our programs. Our website includes information on how students with disabilities can request reasonable accommodations to address their special needs: https://cpe.ucdavis.edu/student-services/disabilities. If you require special accommodations for promotional material, please call (530) 752-9726 or email resourcecenter@ucde.ucdavis.edu and we will be happy to assist you. UC Davis Continuing and Professional Education complies with all local, state and federal regulations including the Americans with Disabilities Act of 1990.