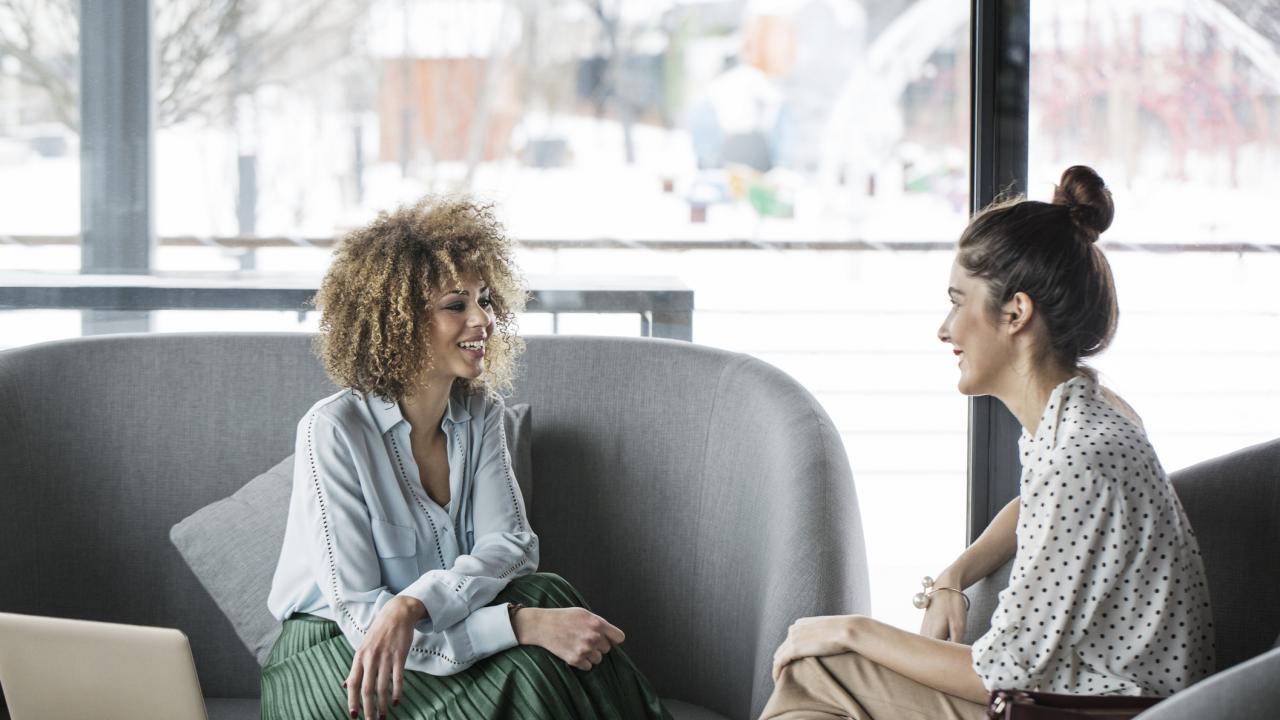 In a concerted effort to mitigate the COVID-19 pandemic through social distancing, this conference is now a virtual event!
Connectivity through Coaching
The need for coaching in the field of health and human services continues to grow—and even more so in an ever-changing world. Through coaching, we can create meaningful connections with others in a way that's needed now more than ever… and we can build a sense of community in a country that could use a boost in compassion. 
Organizations across the country are finding that coaching, whether it's external, internal, group or individual, is providing much-needed support for staff and clients to:
Embed best practices into everyday practice

Think more critically about complex situations

Gain confidence in skills and abilities

Develop previously untapped potential
Hosted by the Northern Academy at UC Davis Continuing and Professional Education Human Services, this conference provides a wonderful opportunity to connect with colleagues across the country—from those completely new to coaching, to those currently deep in the implementation process, to those anywhere in between—who are passionate about supporting professional growth and helping people achieve success through coaching. Together, but at a safe distance, we will learn from each other's successes and challenges as we continue to develop coaching programs that benefit human services professionals and the clients we serve.
Who Should Attend
Coaches who work with human services professionals or clients
Trainers who are interested in learning more about coaching
Leaders in the field of human services who are interested in exploring and/or improving coaching and programs that utilize coaching
Professional development staff who are either already implementing coaching programs or are curious about coaching
Keynote Presentations
Learn more about the conference keynotes. 
Workshop Sessions
The conference will feature more than 30 workshops—each one dedicated to improving our skills and abilities to make coaching common practice in the field of human services. Here's a sneak peek at some of the workshop sessions:
Adaptive Leadership Coaching: Leadership to Field and Back Again

Coaching using a trauma focused lens

Creating Trust:  One Relationship at a Time

Coaching with Neuro Linguistic Programming (NLP)

Sessions on coaching implementation in Alabama, New York, Pennsylvania, California, Colorado and more!
Watch the website for more information on conference workshops!
Agenda at a Glance
Tuesday
August 11

 

8:00-9:15 a.m.  

Opening Keynote: The Neurochemistry of Conversations
Maria Escobar

9:15-9:45 a.m.  

Break

9:45-10:45 a.m.

Breakout Workshops Session 1

10:45-11:00 a.m.

Break

11:00-11:45 a.m.

Keynote Presentation: National Trends on Coaching in Child Welfare and Human Services Organizations
Kim Rickets

11:45 a.m.-12:15 p.m.

Lunch Break

12:15-1:15 p.m.

 Breakout Workshops Session 2

1:15-1:30 p.m.  

Break

1:30-2:30 p.m.  

Breakout Workshops Session 3

Wednesday
August 12

 

8:00-9:15 a.m.   

Opening Keynote: The Creative Cure
Jacob Nordby

9:15-9:30 a.m.   

Break

9:30-10:30 a.m. 

Breakout Workshops Session 4

10:30-10:45 a.m.

Break

10:45-11:45 a.m.

Keynote Presentation: Gratitude: The Benefits and the Bottom-Line of Adding it into Your Coaching Program
Staci Danford

11:45 a.m.-12:15 p.m.

Lunch Break

12:15-1:15 p.m. 

Breakout Workshops Session 5

1:15-1:30 p.m.

Break

1:30-2:30 p.m.

Closing Keynote
Nancy Hafer
Enrollment Fees
Take advantage of the early enrollment fee of ONLY $100 for the conference, available until July 1. After this date, the conference enrollment fee will be $150. 
Enrollment Options
To enroll as an individual and pay with a credit card, click here.
To enroll as an individual or a group and pay with a check or purchase order, click here.
Other Questions? Please Contact Us
Please contact us at coaching@ucdavis.edu.
2019 Coaching Webinar Series
In between the 2018 and upcoming 2020 conference, the Northern Academy presented a five-part coaching webinar series exploring several of the hottest trends in coaching. Access the recorded webinars in their entirety by visiting our YouTube page.
Resources from the 2018 Coaching Conference
Access keynote presentations, thought takeaway videos and workshop materials from the previous conference at our dedicated resource page.