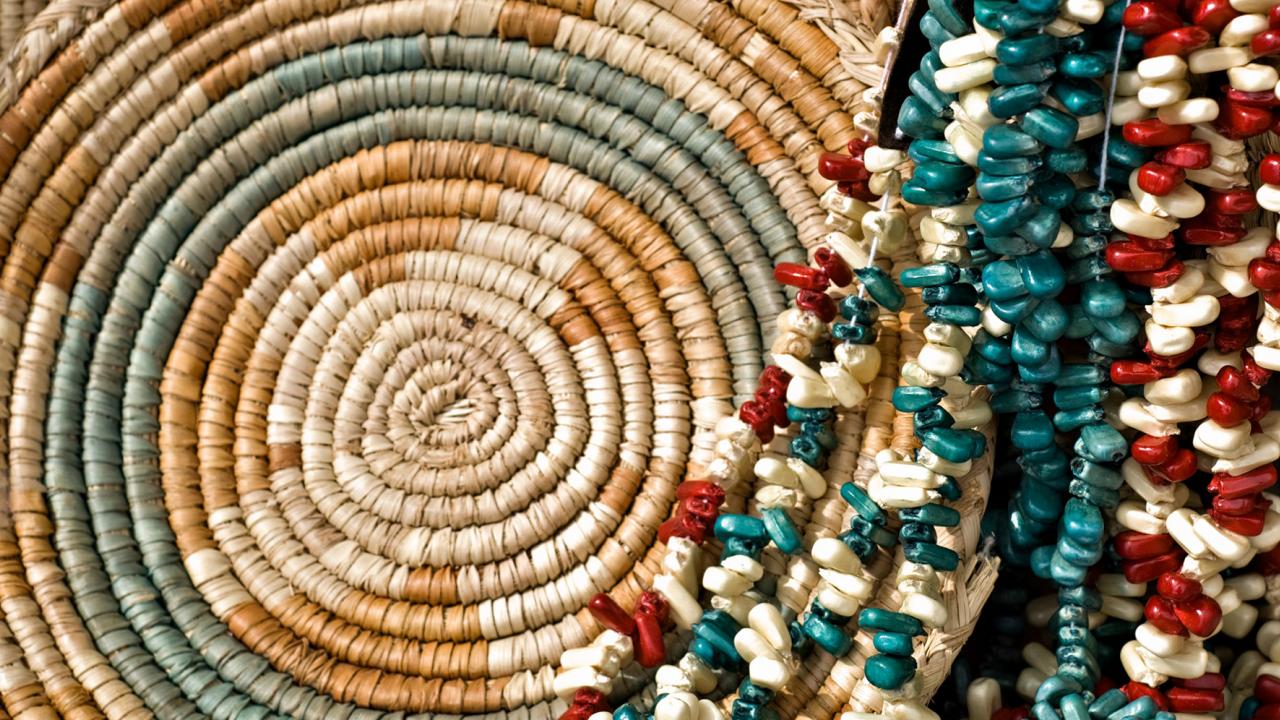 Location
Hilton Sacramento Arden West
See You in Person!
Hosted by the University of California, Davis, the 2022 National Tribal TANF Institute brings people together from across the country for a unique educational experience. After two years of hosting as a virtual event, we are thrilled to be able to host the event in person at the Hilton Arden West Hotel in Sacramento!
Embracing the Power of Community
"Treat each other's existence as being sacred or important." (ulisgedi detsadayelvsesdi)
—Tsakani (Cherokee) cultural value
Our theme, Embracing the Power of Community, recognizes and celebrates the inherent strength that exists in our people—whether through community organizations, small business, the wisdom of elders or individual ingenuity and leadership—as well as how this strength can be harnessed to benefit the most vulnerable members of our community: the individuals and families receiving TANF assistance.  By sharing resources and discussing current challenges, Institute participants will re-engage in the focus on serving families and answering the call to take responsibility for each other's well-being.
What to Expect from the 2022 Institute
The Institute is an ideal opportunity to:
Gain university-quality, culturally competent professional development skills

Foster and encourage collaboration and interaction between tribal communities

Learn best practices in service delivery to those in need in our communities

Celebrate the diversity of culture and experience of institute participants and their sovereign nations
Who Should Attend
Directors, program managers, supervisors, tribal council members, community partners, case managers, employment counselors, training coordinators, intake specialists, wellness and prevention staff and case assistants all find opportunities for professional development and organizational growth.
---
2022 Keynote Presenters
Learn about our keynote presenters and their presentations
---
Tracks and Workshops
The 2022 Institute offers workshops in four distinct tracks designed for participants in various levels of experience and responsibility.
Click on each track to see its workshops.
101 Track

This track is designed to introduce case managers to the nuts and bolts of the federal TANF program, including case management best practices and strategies to address common barriers to client success and long-term self-sufficiency. Workshops include:

 



- Introduction to Case Management in Tribal TANF (Full Day)

 


-

Staying In Your Lane: Reducing Stress and Frustration with Professional Boundaries

 


- Work Smarter, Not Harder  

 


- Serving Our People with Support and Compassion

Advanced Case ManagementTrack

This track is for more the experienced worker, looking to further their skills and abilities to provide solutions to specific challenges faced in the communities that they serve. Workshops include:

 



- Adult Mental Health First Aid Certification/Effects of Historical Trauma

 


-

Calmness and Balance from Within: Learning to Use Inner Strengths and Abilities to Gain Wellness

 


-

Assessing Client/Family Capacity

 


-

Case Management in a Diverse Cultural Environment




-

Navigating a Dynamic Work Environment

 


-

Recognizing and Promoting Community Resources to Improve Client Outcomes

 


-

Assisting Clients in Growing Micro-Enterprise Opportunities

Supervisor/Management Track

This track assists managers in developing strategies and skills to lead their teams to improved effectiveness and efficiency when working with their clients to self-sufficiency. Workshops include:

 



- Motivation and Engagement Strategies  

 


-

Addressing Difficult Conversations

 


-

Enhancing Unit Culture in Times of Dynamic Change

 


-

Youth Program Development 


-

Recognizing and Accessing Community Resources to Improve Program Effectiveness

Leadership Track

This track looks at the dynamics of program management; discussing how to effectively implement new projects and processes, as well as documenting and showing successes and progress on new initiatives. Workshops include:

 



- Best Practices in Program Development

 


- Leading Programs Through Times of Dynamic Change  

 


- Collaboration with Community Organizations

 


- Connecting with Remote Teams

 


- Establishing Sustainable Organizational Culture
---
2022 Institute Program Agenda
Review the Full Program Agenda to learn more about the workshops and general sessions.
---
Meet Our Instructors
The Institute faculty make up a team of experienced trainers in human services professional and organizational development and community building, and many of them have decades of experience working directly with tribal organizations and Native communities.
Learn more about the Institute instructors.
---
Enrollment Fee
The regular enrollment fee for this four-day event is $1,275. The enrollment fee includes most meals but does not include hotel accommodations.
To Enroll
Registration is now closed.
Cancellation Policy 
To cancel your registration, please email us at tribal@ucdavis.edu. There is a $30 processing cancellation fee. No refunds will be issued. For all payment inquiries, please contact the Student Services dept. via phone at 1-800-752-0881 or email at cpeinfo@ucdavis.edu.
---
Hotel Accommodations
The Institute will be held at the Hilton Sacramento Arden West, 2200 Harvard St, Sacramento, CA. Participants will enjoy this high-quality, family-friendly hotel, especially with its close proximity to the Arden Fair Mall and the California State Fair & Food Festival, which runs July 15-30! 
Space is now very limited. However, you may be able to still book a room by calling the hotel at (916) 922-4700. Indicate you are attending the UC Davis National Tribal TANF Institute.
---
For More Information
Join our email list! We'll keep you updated on news and other announcements from this program. Then watch your email inbox for more details about the 2022 Institute.
If you have immediate questions, please contact us at t (800) 752-0881 during business hours, Monday-Friday, 8 a.m.-5 p.m. (PST) or via email at tribal@ucdavis.edu.