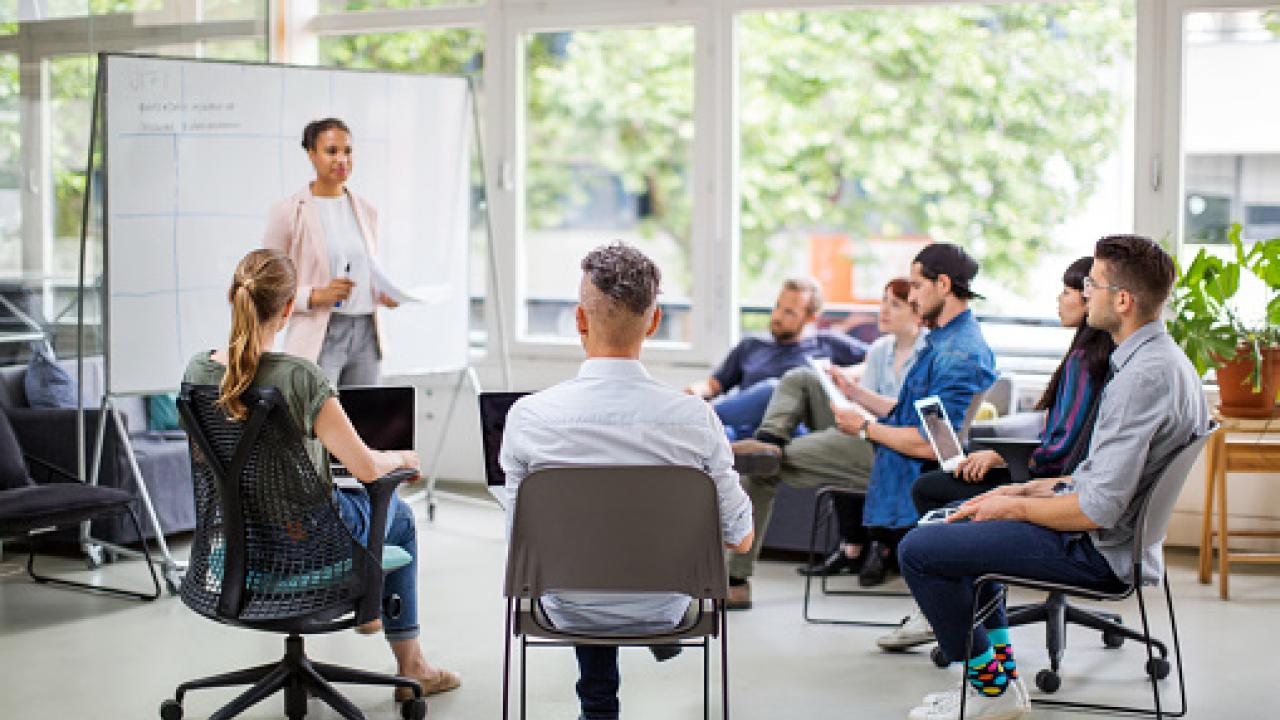 The collective challenge of this unprecedented time in our lives is to stay safe. COVID-19 has created remarkable issues. We have all been impacted—from experiencing devastating loss to navigating ongoing changes in our personal and professional lives. Reentering our workplace will pose additional challenges.
Although the psychosocial effects of COVID-19 are predicted to last well after the physical pandemic has ended, the good news is that humans have a remarkable history of overcoming adversity. We possess agility and capacity to persevere and to innovate. We are all returning having had different experiences. Some individuals will return stressed while others will return reenergized. Some will not even return. Understanding psychosocial challenges and utilizing self-care strategies are important to minimize negative reentry impacts and maximize resilience and the potential for post-traumatic growth.
Webinar Topics
Workplace Reentry: Opportunities and Challenges

Adjusting to the "New Normal" Through a Psychosocial Lens

Social Neuroscience: The Virus, Our Brains and Relationships

Identifying and Understanding Reentry Needs

Self-care Strategies and Tools for Adaptability, Resilience and Post-Traumatic Growth
About the Instructor
Beth Cohen, Ph.D., is a clinical and organizational psychologist with expertise in mass trauma, human resources, risk management and occupational health.  She designs and implements trauma responses and recovery programs for traumatic events and critical incidents such as natural disasters, mass murder and terrorism.  She is also a professional threat assessor, violence prevention expert, national speaker and certified meditation instructor with pos graduate studies in organizational neuroscience.  She is co-author of Workaches: The Neuroscience Guide to Surviving and Thriving at Work. 
To Enroll
Register in advance for this free webinar here.
After registering, you will receive a confirmation email containing information about joining the webinar.
IMPORTANT NOTE for Students and Instructors Who Already Use Zoom
As of May 30, Zoom version 5 (released last month) is now required to access UC Davis Continuing and Professional Education classes that include remote instruction. The update features a number of upgrades, including improved security. To update Zoom, go here.