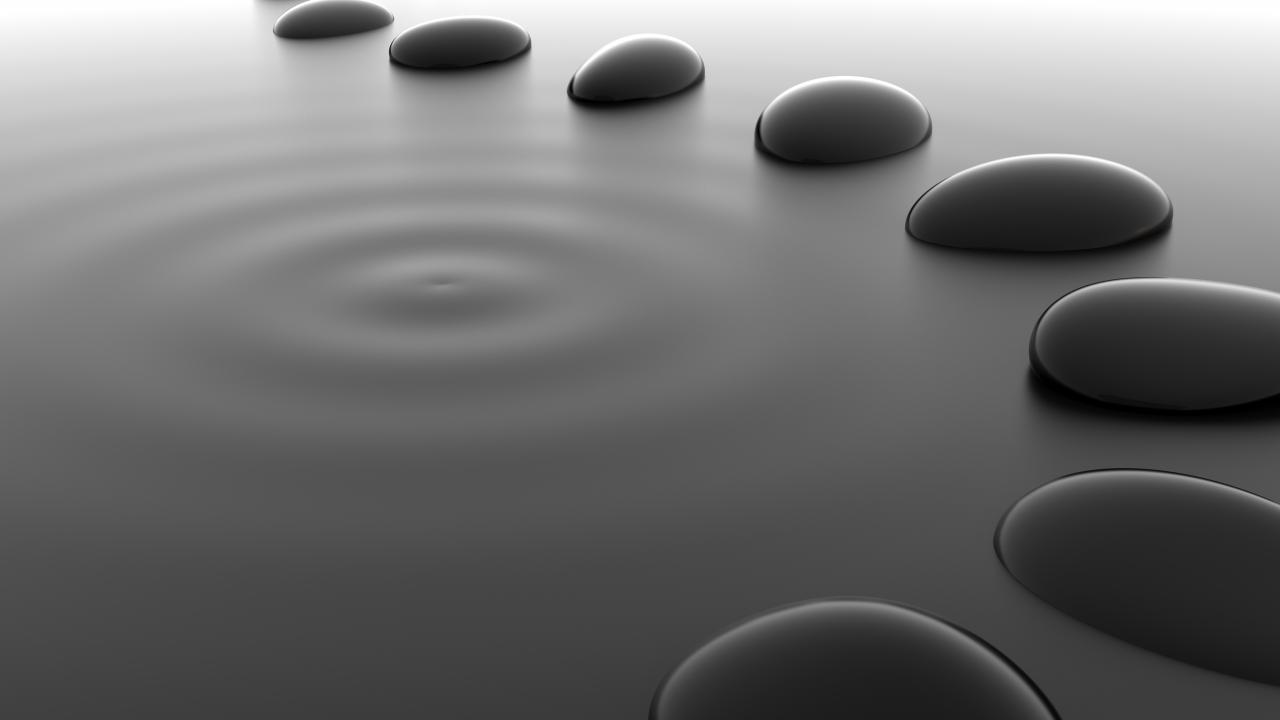 A virtual event
The 5th annual conference is sponsored by the California Department of Social Services, and this year's conference theme is A Pathway to Learning and Partnerships.
Who Should Attend
Child welfare and probation county teams, including county agency leadership, social workers, probation officers, case reviewers, CQI staff, analysts and those working to support their county's CQI system.
---
Opening Keynote Presentation
"Some Questions Are Almost Too Tough to Answer"
Improving the quality of child welfare services to ensure the best possible outcomes for kids and families means asking difficult questions of ourselves and our stakeholders. The answers are likely to be nuanced and might not always provide a direct path forward. For example, distinguishing between the socio-economic issues facing a family and what has traditionally been labeled neglect is a pressing issue, but our work assuring child safety and supporting families presents a myriad of questions that require challenging conversations. Our responsibility to the families and the public we serve requires us to go a little deeper with our questions and with our ideas about how we— and the community-- defines quality improvement. 

Paul DiLorenzo, ACSW, MLSP, is a national consultant with four decades of experience in child welfare and youth development settings.  He has been named as a Senior Fellow for the Child Welfare League of America. In addition, he serves as a subject matter expert for the Capacity Building Center for States. DiLorenzo provides technical assistance to public and private agencies that are implementing child welfare improvement and systems change efforts, as well as family strengthening programs. In this work, he supports the strategic relationship-building between child welfare agencies and a wide array of community stakeholders.
Keynote Presentation
"Diversity, Equity and Inclusion—The State's Efforts"
The California Department of Social Services has been working to improve its systems in the area of Diversity, Equity and Inclusion founded in a CQI framework. This keynote will discuss CDSS' efforts, successes, challenges and future direction.
Gregory Rose, M.S.W., is the California Department of Social Services' assistant director for Equity and Inclusion. He served as deputy director of CDSS' Children and Family Services Division for over 12 years.  Rose joined state service in 1995 where his assignments have spanned a range of responsibilities that have included the chief of the Office of Child Abuse Prevention and the assistant deputy director. In addition, Rose serves on the editorial board of the Journal of Public Child Welfare, is on national advisory committees for the Human Rights Campaign: All Children, All Families, the Chadwick Trauma-Informed Systems Project, and on the Child Welfare League of America's Equity Advisory Board.  He is the former president of the National Association of Public Child Welfare Administrators.

Marcela Ruiz, J.D., is the director of the Office of Equity at the California Department of Social Services where she works with the Office of Tribal Affairs, Immigrant Integration Branch Civil Rights, Equal Employment Opportunity, Language Services, and Accessibility teams to improve access and outcomes for historically excluded populations. In her prior role at CDSS as chief of the Immigration and Refugee Programs Branch, Ruiz was responsible for the development and administration of the State's immigration legal services program. She also oversaw the State's Refugee Programs Bureau and the Trafficking and Crime Victims Assistance Program which provide social services and cash aid to humanitarian migrants including refugees, asylees, and victims of crime.
Keynote Presentation
"Early Lessons Learned in Moving Child Welfare Upstream, Family First Prevention Services, Kansas"
Family First Prevention Services launched in Kansas in 2019, signaling a new federal focus and statewide commitment to prevention. Following two years of implementation and evaluation, Drs. Kaela Byers and Jared Barton will share the story and lessons of this program from the evaluation and data use perspective. Specifically, they will discuss the story of how Family First came to be, preview early outcomes and successes, and share lessons learned along the journey. This session will highlight the vision of the Kansas Family First implementation and the practical implications of this critical shift toward prevention that centers on a community-based, collective impact framework.
Presented by Kaela Byers, Ph.D., M.S.W., Jared Barton, Ph.D., M.S.W.
Keynote Presentation
"How to Create a More Efficient and Data-Driven Environment for Human Services - Allegheny County"
For nearly two decades of operation, Allegheny County—the second largest county in Pennsylvania and home to the Pittsburgh metropolitan area–has benefited from an innovative technology infrastructure intended to create a more efficient and data-driven environment for the delivery of human services. Known as the Data Warehouse, this tool brings together dozens of data sources to aid in improving service to Allegheny County's Department of Human Service (DHS) clients, enhances the ability of caseworkers to perform their jobs, enriches the capacity of individuals to manage and administer DHS programs and services, and evaluates the effectiveness and quality of DHS policies and operations. This keynote address will explore how the Data Warehouse is used for continuous quality improvement.

Erin Dalton, M.S., is the director of the Allegheny County Department of Human Services, which works to strengthen families and communities through a network of social services, care and support. DHS serves over 200,000 people each year through its community-based programs that prevent harm and address needs for family support and child development, developmental supports, senior services, housing, and protection from maltreatment. Dalton previously directed DHS's analytics, planning and information technology functions. She was recognized for her groundbreaking achievements in integrated data and analytics, including in using predictive risk models to bring critical information to front line staff so they could make better decisions, as well as in the unique information-sharing partnerships she built.
---
Conference Program Agenda and Descriptions
View the 2022 Conference Agenda at a Glance
Read the Full Program Agenda descriptions
---
To Enroll
There is no enrollment fee for this conference, and there is no limit to the number of participants enrolling from each county. Each participant will need to enroll themselves here.
For More Information
If you have any questions, please contact the Northern Academy at (530) 757-8725 or academy@ucdavis.edu.