UC Davis Human Services' Evaluation Team Presents Findings at Statewide QMAG Meeting
In May the UC Davis Human Services Evaluation team participated in the Sonoma QMAG (short for Quality Management Advisory Group) biannual meeting for the fourth consecutive year. Due to the coronavirus pandemic, in lieu of convening at the North Bay Regional Center in Sonoma County as originally planned, over 30 participants attended the meeting virtually.
Since 1996 California has gradually been closing its five developmental centers (DCs) that provide services to people with severe intellectual and developmental disabilities (I/DD). The QMAG meetings are an important tool for the Department of Developmental Services (DDS) to share information with partners, advocacy groups and the family members of people who have moved from DCs. The meetings provide transparency by shedding light on how former residents are faring in their new community-based homes.
Melanie Schindell, project manager and research specialist on the Human Services Evaluation team based at UC Davis Continuing and Professional Education, has participated since the QMAGs began four years ago. UC Davis' involvement, Schindell explains, provides "the expertise of an outside evaluator… we take an impartial look at the data to see how people who have moved from institutions are transitioning to local communities."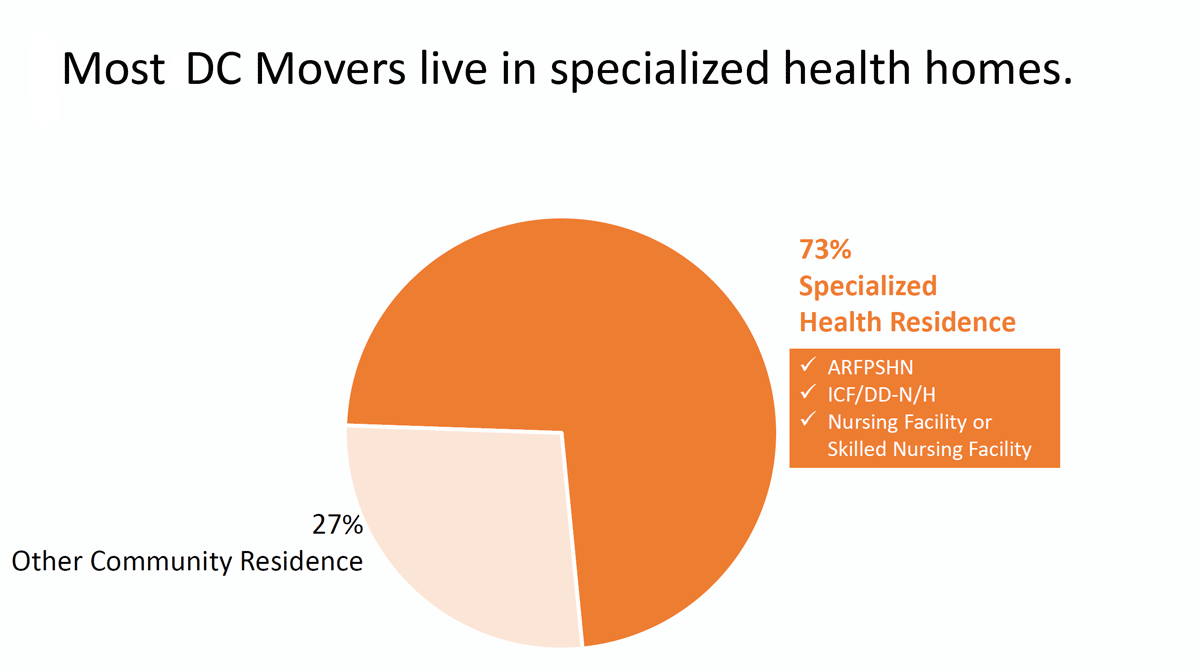 Schindell has represented UC Davis at the QMAG meetings and regularly presents on findings from the Mover Longitudinal Study (MLS)—an annual report mandated by the California legislature to track the progress of people who moved out of state DCs. For her QMAG presentation in May, Schindell took a fresh approach in her analysis. She compared people who moved from one DC to people with I/DD who were already living in the community in a similar type of residence.
"We were surprised to see how closely the outcomes for people who moved from the DC align with other people who are living in comparable residences," Schindell said. "This is the first time we've isolated our data by residence type like this." This analysis of the data enables the UC Davis team to tell more effectively whether the data for people who moved is unique, or if it's common for people with similarly complex healthcare needs.
To learn more about the history behind the QMAGs, find additional information about California state developmental center closures and the Mover Longitudinal Study.
To see what the Evaluation team at UC Davis Human Services can do for your organization, visit the Research and Evaluation Services page of our website.
Primary Category