When the International Association of Social Workers developed the following definition for social workers, we think they had our own Lynne Jones in mind.
"Social work is a practice-based profession and an academic discipline that promotes social change and development, social cohesion, and the empowerment and liberation of people. Principles of social justice, human rights, collective responsibility and respect for diversities are central to social work."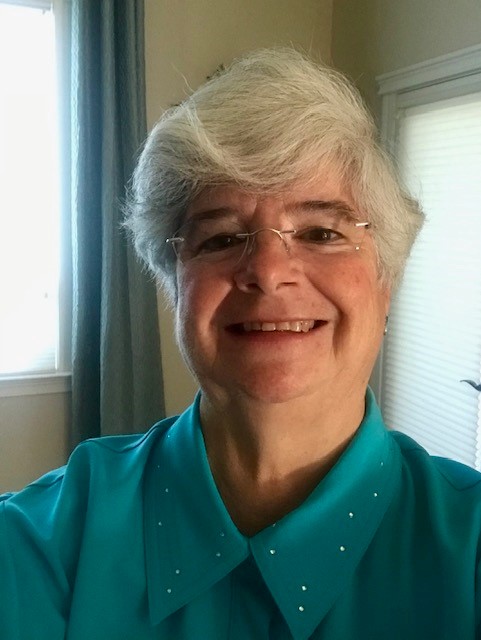 Lynne Jones is one of those people who makes everyone around her smile. Her humor, kindness, compassion, and commitment to children and families are genuine and infectious. In her retirement, Jones has chosen to continue her social work leadership, and commitment as a Field Consultant at the Resource Center. You may have seen her at HUB meetings, at the Mini Institute or read her interviews with families or Parent Partners in the Wraparound Connections newsletter. Her service and ability to connect with others exemplifies the practice of social work.
 "I continue to learn so much from every family I meet with. It's a gift, every time. It takes me back to my original social work roots and direct contact with children and families," says Jones. "Being with families and watching them realize their potential is where my heart is."
Jones began her social work career in Phoenix, where an opportunity presented itself with the Devereux Advanced Behavioral Center, she began as a behavioral health specialist working with individuals with Autism Spectrum Disorder and soon became a social work administrator. She found that developing ideas and projects around the needs of people rewarding., and her work with Devereux brought her to Santa Barbara. She applied for county positions hoping to stay in the LA or San Diego area. Mistaking Redding for Redlands, she accepted a position in Shasta County. Jones discovered her passion in Shasta County, describing it as a place where everything is outdoors. Here she conducted a demonstration project with a multidisciplinary team and decided to stay in the region. 
Over 30 years, the state of California shifted emphasis toward permanency with less emphasis on placements at group homes. Mental health services were expanding and this was a perfect opportunity for an interagency experiment with a focus on collaboration, creating the foundation for Wraparound. At the time, it was difficult for some who had never experienced a family being part of the process or in the room. For others, it made immediate sense to sit in one room with everyone together to talk to each other and form plans. It was easiest for everyone to go to one location and meet with several service providers, and families became more involved with the group meetings. Jones observed that every county had to adjust to examining what was best for children and families. Reflecting on the future of Wraparound, Jones believes that standardized training would likely provide the information and skills to make it easier to implement and assess Wraparound.
Jones is concerned with the COVID-19 pandemic and the subsequent impact that it has on working with children and families. Following the pandemic chronologically is the social injustice, inequity and racism that is braided the practice social work that is incredibly important to address. Jones was part of the conference team who suggested that Dr. John Jaiya would be a remarkable and. significant guest speaker for the Mini Institute. Dr. Jaiya's work has been enormously important to educate people regarding the personal experience of child welfare, racism and injustice. His presentation provided information and inspiration that helps lead our community in listening and committing to a better-informed practice sharing courageous words that provided support to moving forward. I hope that this time is not a moment but that it is a movement," says Jones. "Things are going to change, but it's how they change that is to be determined. We to listen to what people tell us they need. Listening is at the core of work."
"Lynne's passion for the Wraparound community shines in each and every interaction I have with her. Her unwavering commitment to this work and her breadth of resources and knowledge is incredibly valuable to the work we do. Lynne is a true Wraparound champion and a joy to work with!"
—Lauren Crutsinger, Executive Director, Solano, Marin & Sonoma Programs, Seneca Family of Agencies
We want to thank Lynne Jones for the leadership and immense experience she shares with the Resource Center. Since meeting Lynne early in my career as a co-chair of the Southern CA Wrap Hub, she has become my friend, my mentor and a champion for families. We are fortunate to have Lynne carry the torch of knowledge and passion for families. Meeting and interviewing families across the state, Lynne has helped improve practice and celebrate families across the state for years. I am grateful to know and have learned from Lynne and I am happy to see her work celebrated. Thank you, Lynne.
Category
Tags