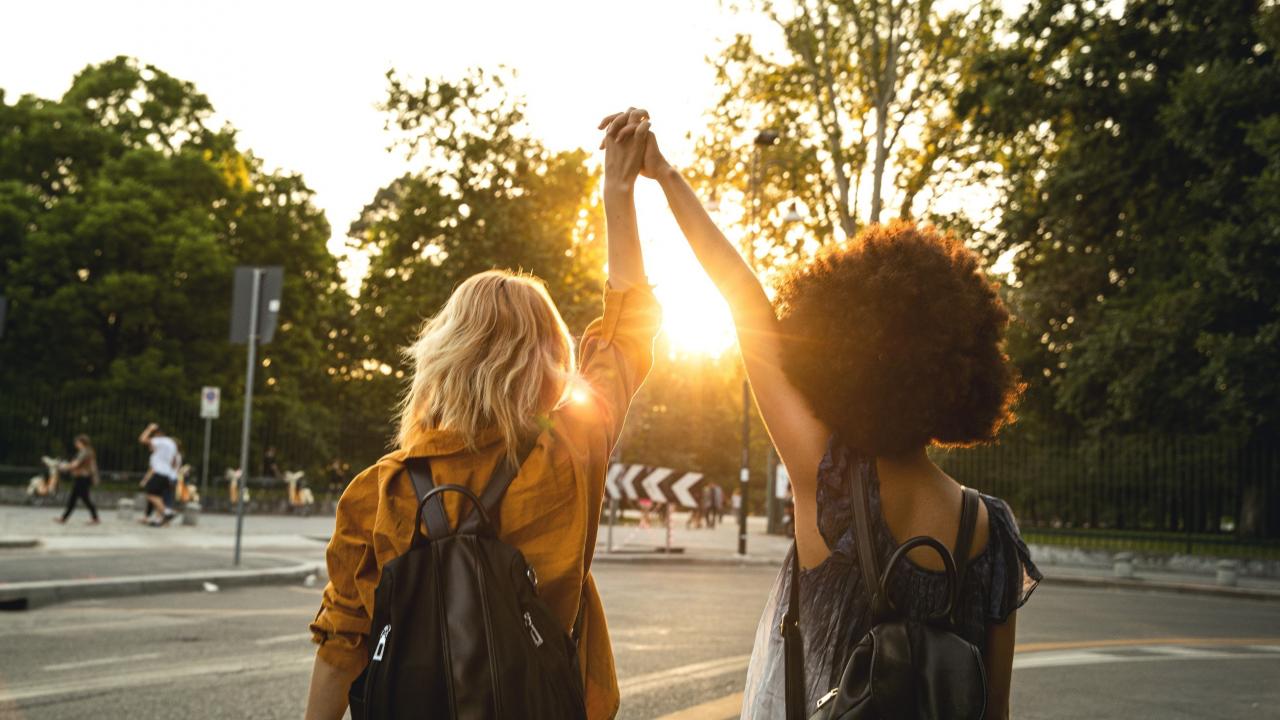 As human services professionals, how can we help children and families turn resilience into brilliance? With national experts and leading researchers as our guides, this special series will use research-based, trauma-informed and forward-thinking approaches to explore the impacts of public system on children and families, particularly through a racial lens. This series is designed for professionals in any human services organizations that work with children and families.
PLEASE NOTE: This free series consists of four live, interactive webinars, and participants must enroll in each individual session they wish to attend.
Session 1: Strengthening Families Using a Racial Equity Lens
September 30, 9 a.m.-12 p.m.
Data has consistently revealed to us that our foster care system, although well-intentioned, has created harm to many of the families we sought to help, and the harm inflicted on families of color is being uncovered more and more each day. This training will begin with a discussion of how history and policy has shaped our system. By creating an awareness of the infrastructure of our system, this training will illuminate the implications of not pursuing meaningful reform. We'll examine power and privilege and how we can share that power with families, thereby empowering their protective factors. Participants will be challenged to consider their own mindset and learn practical ways to create accountability within our organizations.There are social justice champions working tirelessly in child welfare to build anti-racist systems which strengthen our most vulnerable families, and we will explore these strategies. Based on literature and various frameworks, we'll discuss how our system would function after it has had true and meaningful systemic change, with courageous leadership serving as a catalyst for revolutionary change in organizational mindset. We'll also explore community-level strategies that are driving change around the country. We will conclude the training by discussing what it means for our entire system to evolve into one which develops courageous professionals who positively impact children and their families.
Trainer
Jessica Pryce, Ph.D., is an assistant professor at Florida State University and the executive director of the Florida Institute for Child Welfare. Over the past decade, she has worked on the frontlines of child welfare, conducted primary research, been a policy advisor to Florida's legislature and taught graduate level courses in child welfare. Her TED Talk on Implicit Racial Bias in Decision Making has over 1.3 million views, and she has presented her research at over 30 conferences. Pryce is a member of the Advisory Board of the National Child Welfare Workforce Institute and currently sits on the Florida Dependency Court Improvement Panel alongside judges and advocates who are working towards a more trauma-informed approach within the judicial system.
Session 2, Building Self-Healing Communities—Understanding NEAR and Adverse Childhood Experiences
October 7, 9 a.m.-12 p.m.
This session focuses on the impact of childhood trauma and its implications across the course of a person's life. The session will be interactive and will include small and large group dialog, reflection and time for questions and answers. Come ready to actively participate and engage with others as we delve into Adverse Childhood Experiences (ACEs) and generational trauma.
Learning Objectives:
Understand the basic biological foundation of ACEs

Be able to explain key elements of the ACE score (i.e., dose response, highly inter-related)

Be able to identify 3 core protective systems

Identify personal steps
Trainer
Dave Ellis is the founding executive director of the New Jersey Office of Resilience, where he shares his expertise with the State of New Jersey and coordinates statewide efforts to prevent, protect against and heal from the effects of Adverse Childhood Experiences (ACEs). He is a national leader in providing trainings and facilitating conversations on the lasting impacts of ACEs and generational trauma. Ellis is a lead trainer and facilitator on ACEs with the New Jersey Education Association and facilitates community dialogs and public-private partnerships to promote well-being across Minneapolis.
Session 3: An Exploration of the Impact of the Collective Trauma on Children, Families and Communities of Color
October 21, 9 a.m.-12 p.m.
This interactive session will examine the implications and impact of collective trauma on children, families and communities of color. The session will include lecture, small and large group dialog, time for reflection and question and answers.
Learning Objectives:
Understand the connectedness of trauma - Yours, Mine, Ours

Examine the cross-cultural implications of trauma

Understand the foundation of the  5-Fold Practice for Healing
Trainer
Dave Ellis (see biography above)
Session 4: How Racism Impacts Child Development
November 16, 9 a.m.-12 p.m.
This training will present an overview of major developmental milestones with a focus on the importance of culture and racial/ethnic identity in infancy, early and middle childhood and how experiences with racism impact typical development.
Learning Objectives:
Gain an overview of child development and identity development

Understand how cultural and ethnic family values contribute to children's development

Understand discrimination and racism as a stressor affecting children's development

Examine how family serving institutions can contribute to cultivating ethnic and cultural family strengths to benefit the family system
Trainers
Lenna Ontai, Ph.D., as a specialist in Cooperative Extension, Department of Human Ecology, Human Development and Family Studies, focuses her research on understanding early socialization processes between parents and young children to understand factors that affect parents' socialization efforts such as income and cultural background, as well as how these processes impact children's health and development. As a specialist in Cooperative Extension, she is active in translating and disseminating current research findings in the areas of parenting and health in early childhood.
Leah C. Hibel, Ph.D., is an associate professor in the Department of Human Development and Family Studies at UC Davis. Her research focuses on the implications of stressful family contexts for mother and child health and well-being. She has studied stressors such as discrimination, poverty, marital conflict, intimate partner violence, and child maltreatment. She also studies cultural resilience. She studies both the behavioral and biological consequences of these factors on families. She received her doctorate from Penn State University in Biobehavioral Health and a minor in Human Development and Family Studies.